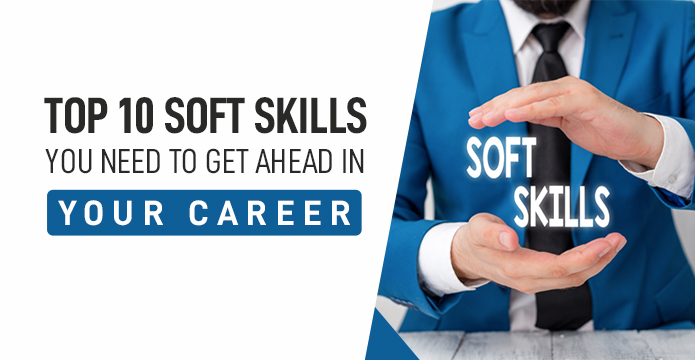 COMMUNICATION SKILLS
Communication skills are the tangible, hard skills that you need to work with other people which include verbal, and non-verbal.
2. PEOPLE SKILLS
People skills are active listening skills, it all boils down to listening to other people and understanding where they are coming from.
3. SELF MANAGEMENT SKILLS
Take initiative in your career. Don`t wait for someone to ask you to do something. Simply asking "what can I help with?" is a game-changer.
4. MANAGING YOUR BOSS + EMPLOYEES
Even if you are not a manager, you still manage people. Schedule regular check ins with your colleagues to manage the expectations of others.
5. LEADERSHIP
Leadership is the ability to inspire and motivate people; knowing when to listen and when to act. If you are not in a supervisor/leadership role, volunteer to take on the responsibilities.
6. PRODUCTIVITY / TIME MANAGEMENT
Popular time management tools include: time blocking, to do lists, creating checklists/ cheatsheets/ shorcuts and creating templates.
7. CREATIVE PROBLEM SOLVING
Problem-solving is the ability to make a judgement and think through the situation to find the best solution. The best way to approach problem-solving is to listen and learn through the experience of others.
8. MARKETING SKILLS
Learn to sell your self and why you are the best candidate for any role.
Develop your personal branding by developing your career story based on your experience and your why.
9. JOB SEARCH AND JOB INTERVIEW SKILLS
Even if you are the most talented person in a role, it doesn`t mean much if you aren`t able to communicate it the job application process. It takes practice.
10. CAREER MANAGEMENT
It is up to you to decide what you want from your career and to go for it. Research your career options, conduct informational interviews, and find a mentor.