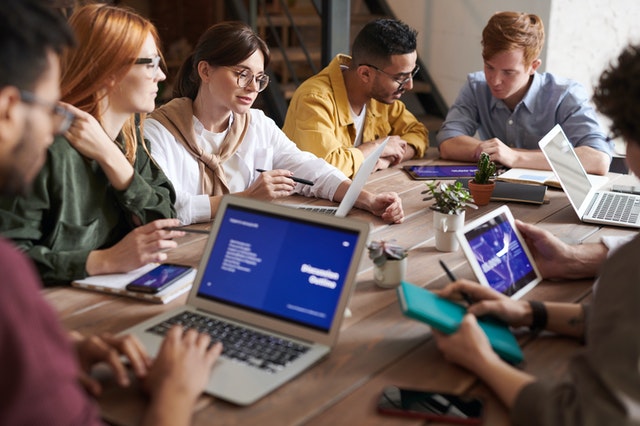 Positivity
1
Work hard to keep your conversations positive. Focus on team member strengths and what they 'can' do.
2
4 Days
Ask your team to work the same hours in 4 days rather than 5 so they have an extra day off per week.
Daily Recognition
3
Find ways to recognize team members daily. Give them praise and small acknowledgements but remember to be genuine! It's easy to spot fake compliments.
4
Reduce Noise
Make noise cancelling headphones available at work so team members can concentrate at important times.
Team Challenge
5
Make positivity and productivity improvements a team challenge. Base recognition and rewards on the team's ability to support each other as well as achieve team outcomes.
6
Workspaces
Rearrange workspaces to make them friendlier and quieter.
Work Adjustments
7
If a team member admits to feeling stressed, identify if work is contributing and make some temporary adjustments. Be flexible and allow some time off for personal appointments and other commitments.
8
Daily Supports
Ask what sorts of daily supports and adjustments the team needs from you to sustain its focus and activities.
Debrief Difficulties
9
Be available to debrief difficulties; make the discussion a learning activity based on acknowledging strengths and efforts.
10
Work From Home
Make working from home a long term business policy. Set regular meetings and some days to work to remain connected.
Say Back
11
When you give task – related instructions, ask team members to say back what they've heard so you're both clear about what's happening.
12
Physical Activity Breaks
Allow people to take a physical activity break during work hours. This will freshen their thinking and lift energy levels.
Hours
13
Offer flexible start and finish times. Focus on output rather than hours at work.
14
Good Light
If you live in an area with long nights and dark winters, make sure team members can access natural light – box while at work to lift their mood.
Quiet Space
15
Provide quiet spaces where people can take short breaks or naps.