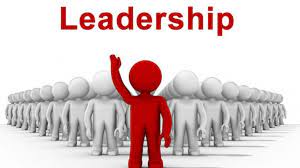 COACHING
Coaching leadership is focused around developing subordinates.
DEMOCRATIC
Democratic leadership is a form of leadership where decision making is shared with members of a group.
VISIONARY
Visionary leaders have a vision of where a company or organization should be.
SERVANT
Servant leaders believe in people first.
PACESETTER
The leader set very high goals and standards to get things done better and faster.
AUTOCRATIC
In autocratic leadership, the boss or manager makes all the decisions.
LAISSEZ – FAIRE
Laissez – faire is a hands – off style of leadership.
TRANSFORMATIONAL
Transformational leadership is a style in which the leader inspires and motivates employees to produce a change in the organization.
BUREAUCRATIC
Bureaucratic leadership is a rules – based leadership style.
TRANSACTIONAL
Transactional leadership is a style of leadership in which punishments and incentives are used to motivate employees.